DJ Hopper's Silent Party 3 Receiver System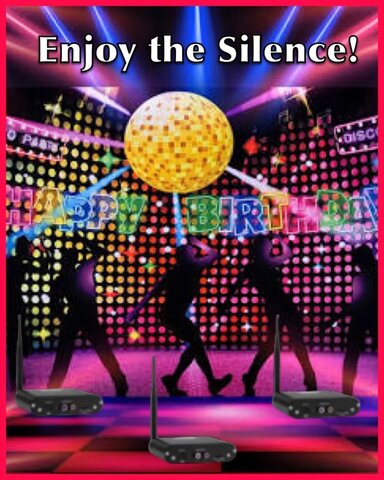 Description
Crank Up the Fun!
- 3 Wireless Receivers
- 24 hr Rental
- 1 Awesome music and party expereince
Each receiver can be set on a different channel with a different audio source and will transmit to the Silent Party Headphones using radio waves. This will allow your guests to select which of the tree channels they want to tune in to.
PLEASE SEE OUR FAQ TO LEARN MORE ABOUT SILLY HOPPER'S SILENT PARTY