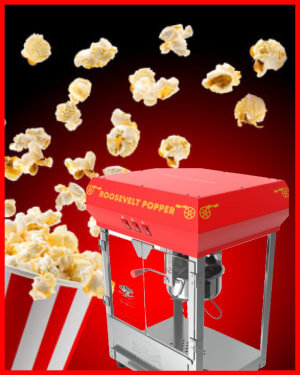 Description
Popcorn! Don't Forget Your Popcorn!
Freshly made, warm and buttery popcorn is a must have for any party or celebration. Silly Hopper's Great Northern 8oz Roosevelt Popcorn Machine is just what you need to elevate your party snack game!
Our Popcorn Machine rental includes 2 8oz popcorn kits (kernals, oil and butter) and 16 1oz serving bags. Additional popcorn kits (serving bags included) are available for purchase for larger events.